Scott Strunk is an in-demand drum educator in Central New Jersey. He accepts students of all ages and playing levels - including adults! Scott has brought hundreds of drummers through elementary school and into the high school band with a foundation of great technique and musical knowledge. Scott has a proven track record of preparing students for auditions at all levels and has helped students earn scholarships to music schools.
Scott enjoys the challenge of presenting materials in a way that benefits each student. He starts by understanding each student individually and then constructs a unique curriculum based on each students goals..
Techniques taught: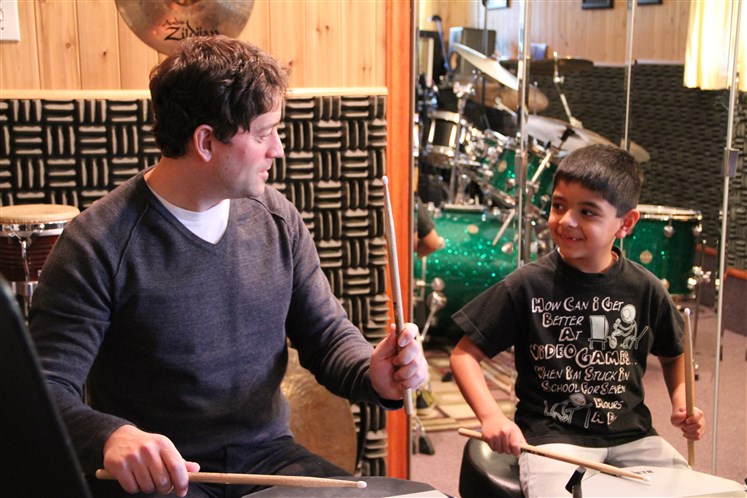 - rudiments
- stick control
- music reading
- syncopation
- time keeping
- coordination
- musicality
- all snare drum and drum set styles
Scott's depth of experience as a teacher and performer put him in a unique class. He has taught 40 students a week for 30 years, and participated in dozens of recording and live music projects.

Scott's studio allows students to be recorded regularly, drumming with play along tracks so that performances can be analyzed and improved upon. Some videos are uploaded to YouTube so that students can show off their progress!

Many of Scott's students students have gone on to become professional drummers, drum teachers, band directors, and members of DCI drum corps. Scott also specializes in working with adult drummers who are new to the instrument, or who want to tune up their existing skills.
Also: Scott presents a seamless customer experience with his Student Portal. Once you get started, you can register on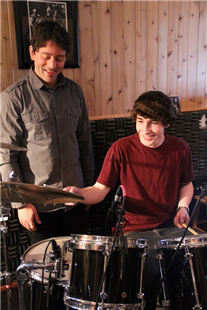 this Web site and students and parents can take advantage of online practice logs, scheduling, and payments. Scott is proud to be on the Vic Firth education team.
Learn in Person or Online

During the COVID-19 pandemic, Scott has perfected multi-camera online teaching for his students. He can work with you to ensure you or your child are set up properly for a great interactive learning experience. Scott also teaches at his private studio in Central New Jersey. The drum lesson facility is full state-of-the-art recording studio that is air conditioned, soundproof, and comfortable.

93 Amwell Road
Hillsborough NJ
(close to Route 287 and 78 - just north of Princeton and just south of Somerville)

Email or call for scheduling and information: scott@scottstrunk.com - 908-872-6844

Take a Virtual Studio Tour
Click the graphic, below, to open a 360 degree studio tour on Google!