Click here to read Scott's Google reviews

Dear Sir or Madam,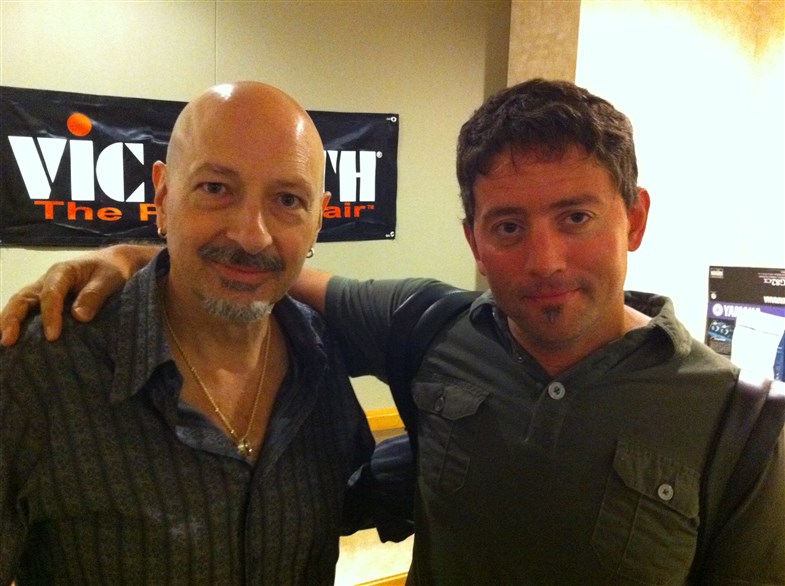 with Steve Smith (Journey)
Please accept this letter as my endorsement of Scott Strunk as a competent percussion/drum instructor.

Scott provided instruction to elementary and middle school students in Denville for the past five years. My middle school students have studied with him since they began instrumental lessons in fourth grade, and will continue private instruction into their high school years. Scott travels to their homes for lessons and in the schools for our recreation department's summer instrumental music program.

Scott Strunk is an asset to the Denville community. He helps students develop outstanding percussion technique and maintains long-term professional relationships with the students and their parents. The percussion programs at the elementary and middle school levels have benefited greatly from his efforts. I highly recommend Scott Strunk as a percussion/drum instructor. I am sure you will find him to be an excellent teacher and model performer.

Sincerely,
Mrs. Lisa Pheysey
Band Director Valley view Middle School

To anyone thinking of taking Drum Lessons in central NJ, I started playing drums and taking a serious interest in music around 7th grade. I was taking lessons through a local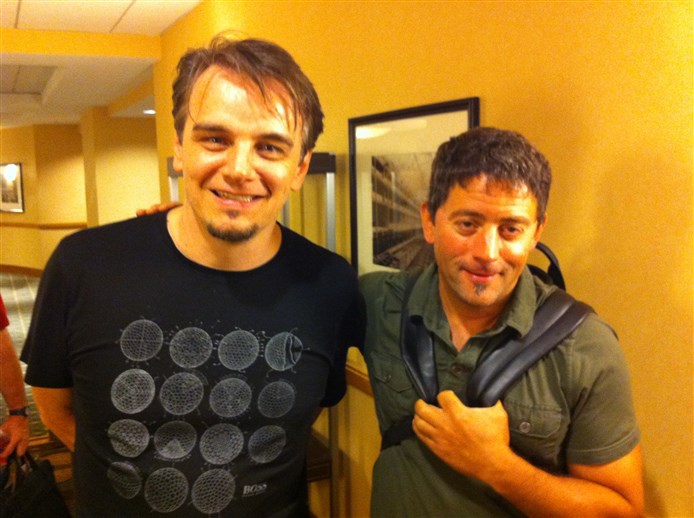 with Gavin Harrison (King Crimson)
facility which, to say the least, skipped much of what was necessary to have a good technical foundation.Up until high school I was running on talent, and miserable reading ability from my lessons. I met someone who was taking lessons with Scott and saw how quickly they improved, which, to be honest, scared the daylights out of me! I got Scott's information, and proceeded to begin private lessons with him immediately!The lessons focused on immensely important details of a musical life, with intense focus on mental and physical relaxation, which is quintessential to technical facility on the instrument. Scott taught me sensitivity, and musicality. He taught me about the instrument itself, and about the greatest players of all time, who would become my greatest inspirations in life.
At this point, I am a Jazz and African-American Music Performance Major at the University of Massachusetts, Amherst. Scott's preparation has invested in me a strong foundation to pursue my musical career to this higher level, as well as given me the confidence to reach outside the university's walls and take on many gigs around the area. I'm busy enough to not have to work while in school, playing drums is my occupation at present, and I am blessed to have these opportunities, all of which I owe to my dear mentor, and friend, Scott Strunk.


~Alan Korzin


Scott Strunk has been teaching our two sons drums for going on 5 years. His combination of enthusiasm, patience, technical knowledge, performance skills, and "coolness" make him the ideal teacher in our minds.
It is tough to find someone who balances rigor with "feel", and high standards with a warm supportive teaching style, but Scott does. And the credibility he gains with his students by performing with a real working band – our boys love to hear them play – is the icing on the cake. If you are looking for a drum teacher for yourself or your own children, we think Scott is an excellent choice.


~Liz & Dave Cohen


To whoever is serious about starting drum lessons, I began drumming at the end of my sophomore year of high school. After doing some research I decided to take lessons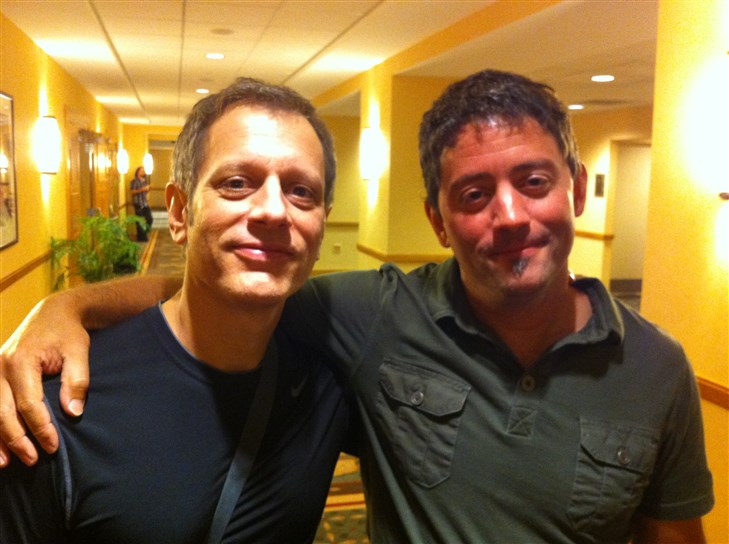 with Dave Weckl (Chick Corea)
with Scott. I have to say it was the best decision I've made thus far in my musical career.Scott gave me drum set lessons for approximately 5 months until I joined my high school marching band. I immediately fell in love with the activity of marching percussion, and wanted to further pursue it.
I asked Scott if we could begin focusing on snare drum. Scott's grasp of technique, rudiments, and the fundamentals required to play snare drum helped me to continue marching even now in college. I'm currently a student at the University of Massachusetts at Amherst, and am a member of the UMass Drum Line. Scott has taught me many invaluable lessons, not only about playing, but also about being a hard working individual. Scott's versatility as a percussionist and performer is unlike anything I've yet seen.
I would highly recommend him as a teacher and mentor for anyone considering drum lessons, beginner to experienced veteran.


~Joe Villegas